1) We are collecting all available materials (drawings, photographs, texts). When analysis of materials will confirm the possibility of making perfect drawings - we are getting down to work.
2) We are choosing the base drawing (frequently these are shipbuilding blueprints!)
3) We are dimensioning base drawing according to technical data of the ship.
From this moment, at every stage of creating drawings, we are using the photographs. We are correcting forms of all elements and locating them. We are adding visible on photographs elements in order to approach the original maximally. You will find such a precision only at us!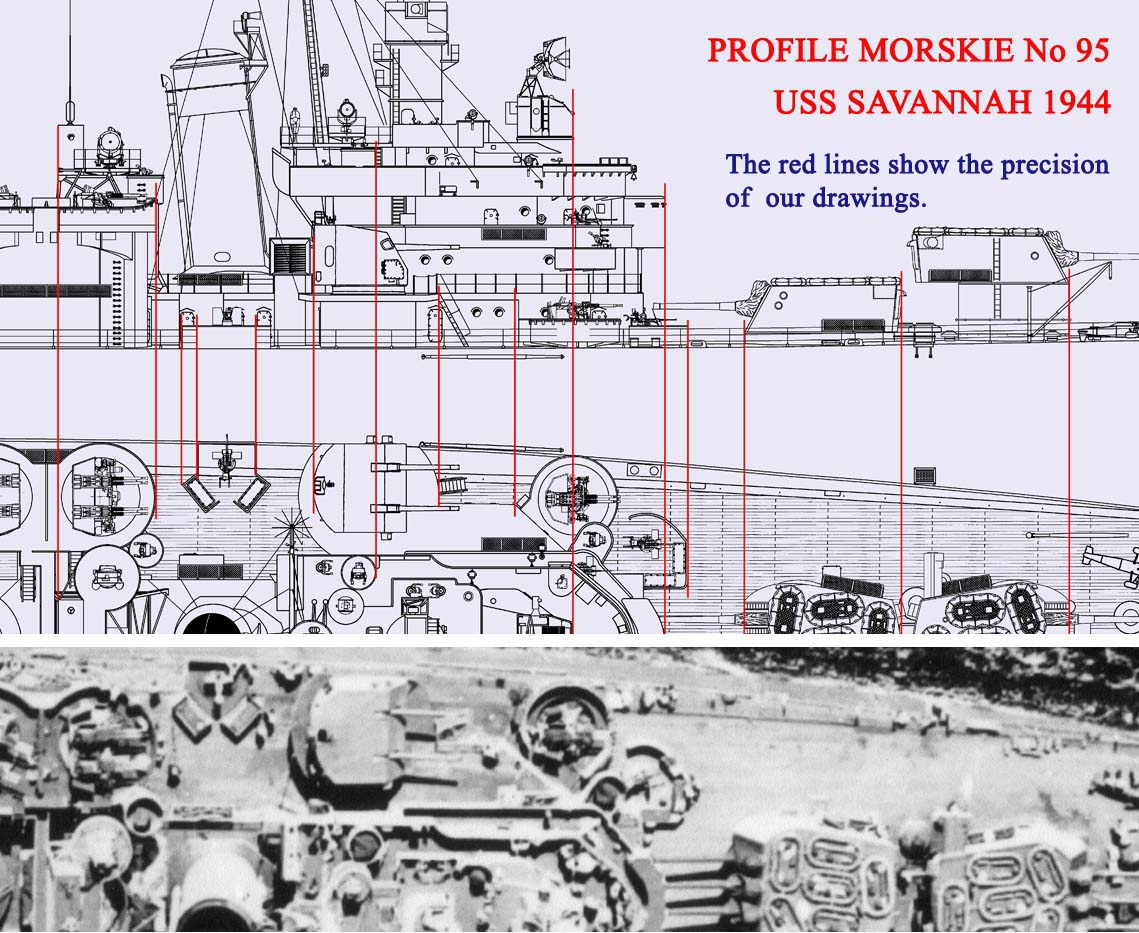 4) We are drawing the hull marked with illuminators and other details on both sides (only at us!) and with arranging top superstructures and details on the deck.
5) We are drawing all elements of equipping and storeys of superstructures separately caring for the perfect agreement dimension of the view from above with remained views (only at us!).
6) We are fitting storeys of superstructures perfectly - the form and the measurement (only at us!).
7) We are placing another elements on the hull creating the general plan - we are building the ship from scratch! If we make a success to set plans, You will build the perfect model easily use our drawings. Major quantity of detailed drawings, general plans, throws on decks and sections of trunk permit to build the ideal model even in scale 1/ 100.
8) As You see we are saving Your time so that You can be pleased with Your hobby - with building models of ships. Inside of every number you will also find interesting photographs of ships from the period as presented drawings, giving you additional help at work over the model.
In the end...
We are still giving one excellent thing to You -
VISION OF YOUR MODEL

in the form of the colourful painting pattern.
The ships camouflages presented in PROFILE MORSKIE series are unrivalled in world.
They are very realist and killingly accurate...